News — Scripture cards for gift giving
• Christian gift • Daily devotion • Faith gift • Gift for graduation • gifts for the graduate • gifts for the graduating senior • Gifts that encourage • Gifts that give back • Gifts that inspire • Goal setting • Goal setting gift • graduating seniors • graduation gift • inspirational gifts • make an impact • More than a graduation gift • Pass it on • plan for the future • scripture cards • Scripture cards for gift giving • scripture devotional cards • Share the good news of Christ • Unique graduation gift • what a gift
This is the time of the year where high school seniors and college graduates are turning the page to a new season of life. What an exciting time, both for the students and their families! A time for celebration, a time to begin planning for the future and a time to ask...
---
• An appointment I don't compromise on • Daily devotion • developing a personal relationship with God • Devotion for today • devotional • Faith • Faith that God will show up • In the morning God hears your prayers • Journaling • Keep the faith • make an appointment with God • Morning quiet time • Morning routine • Mornings with God • Never stop praying • Praying your way through • read God's word daily • scripture cards • Scripture cards for gift giving • scripture devotional cards • Woman of faith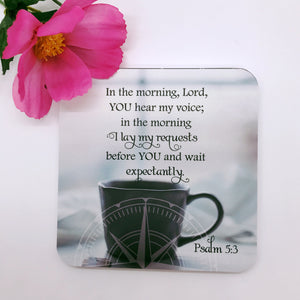 Do you ever get in a rut and find it hard to stick to a morning quiet time routine? I know I do and what I have found that's helped me the most, is I make it an appointment that I don't compromise on. It is a priority... I write it in on my calendar and then I keep things simple. Here's what I do...
---
• Be faithful • compass rose • deepen the relationship with God • developing a personal relationship with God • Faith • Faith gift • God will take care of the miracles • God's power • inspirational gifts • Jesus follower • Jesus friend • Pass it on • peaceful heart • plant seeds • Plant some seeds • Scripture cards for gift giving • see growth • Seed planting • Seeing growth from the seeds you've planted • Share faith • Share the good news • Share your faith • the hope I've come to know • Truepost • Trust God • when your uncomfortable sharing your faith • Woman of faith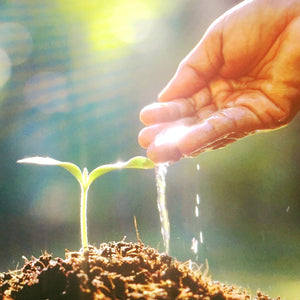 It's always nice to see growth from the seeds you've planted, isn't it? I planted my first seeds for myself all those years ago, when I started writing scriptures on 3 x 5 cards and carrying them with me for encouragement. Those cards had such an impact on me developing a personal relationship with God