News — For God so loved the world
• a love like no other • ambassador for Christ • Easter gifts for adults • Easter gifts for women • Faith • Faith gift • find his sheep • Follow Jesus • For God so loved the world • Forgive others • Forgiveness • Gifts that encourage • Gifts that inspire • God loves you • God's power • Greatest commandment • His power • His strength not mine • Holy Spirit • hope • How to forgive • Jesus • Jesus friend • Jesus love • Jesus loves you • Keep the faith • Let others see Jesus in me • Lost and then found • Lost sheep • Love your neighbor's • Pass it on • Why forgiveness is important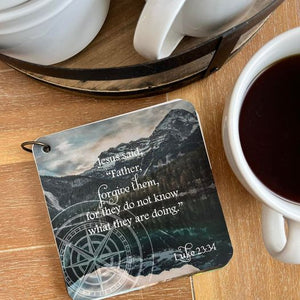 When Jesus was being crucified, HE was suffering the most horrific, painful death imaginable, and HE looked those responsible right in the eyes and prayed that God would forgive them. This is inconceivable to me and quite unnerving too. Jesus embodied forgiveness and therefore, why forgiveness is so important for us.
---
• a love like no other • Christian Easter gift • Daily devotion • Death has no power • death isn't final • Devotion for today • Easter cards • Easter gifts for adults • Easter gifts for kids • Easter gifts for women • Faith • Faith gift • Follow Jesus • For God so loved the world • God gave his son • Jesus • Jesus love • John 3:16 • love • Pointing towards faith • read God's word daily • Reading his word • refect • Resurrection cards • Share Jesus • Share the good news • Share the good news of Christ • Strength through Christ • the love of Jesus • The name of Jesus • Things to put in Easter basket's other than chocolate • true love • Truepost • What to put in Easter baskets that's not chocolate • Wisdom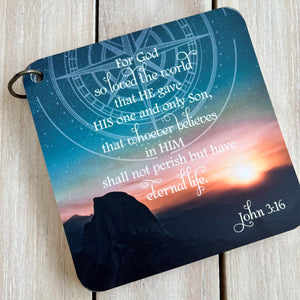 For God so loved the world... What does this scripture mean?  For me, it's a reminder that God's love is not self-centered, and that death has no power over me. It's the story of a love like no other! God paid the highest price possible to set me free from sin, as HE paid for my salvation with the life of HIS only son, Jesus.