• Be faithful • compass rose • deepen the relationship with God • developing a personal relationship with God • Faith • Faith gift • God will take care of the miracles • God's power • inspirational gifts • Jesus follower • Jesus friend • Pass it on • peaceful heart • plant seeds • Plant some seeds • Scripture cards for gift giving • see growth • Seed planting • Seeing growth from the seeds you've planted • Share faith • Share the good news • Share your faith • the hope I've come to know • Truepost • Trust God • when your uncomfortable sharing your faith • Woman of faith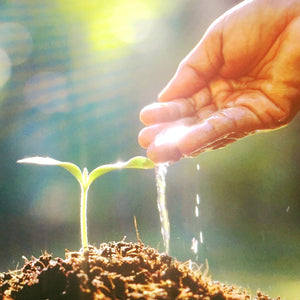 It's always nice to see growth from the seeds you've planted, isn't it? I planted my first seeds for myself all those years ago, when I started writing scriptures on 3 x 5 cards and carrying them with me for encouragement. Those cards had such an impact on me developing a personal relationship with God
---
• ambassador for Christ • begin a relationship with GOd • Believe in Jesus • build others • Build your faith • Christian Easter gift • Christian gift • Christian responsibility • compass rose • Daily devotion • deepen the relationship with God • Do better • elevate the name of Jesus • Faith • Faith gift • Follow Jesus • Gifts that encourage • Gifts that inspire • Jesus • Jesus freak • Jesus lovers • Jesus loves you • Pass it on • Reading his word • Salvation • Share Jesus • Share the good news • Share the good news of Christ • Strength through Christ • The great commission • the love of Jesus • true north • Truepost • Trust God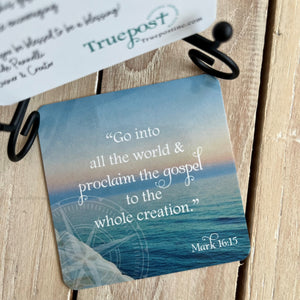 If you're a person of faith, I'm sure there have been many times you've looked for an encouraging and faith-based way to celebrate a holiday, a life event or just say thank you to someone. We hope by now, you've found that Truepost has equipped you with exactly what you were looking for... thought provoking, soul-stirring scripture card sets for gift giving.  Our goal is to take the recipient on a beautiful journey, through powerful scriptures, striking photography, captivating devotions, that assist in beginning or deepening a relationship with GOD, creating a path for HIM to show up and provide inspiration, right in the middle of the struggle or celebration....
---
• Change hearts • God be with Ukraine • God is at work • God is with them • Keep the faith • link arms • Never stop praying • Pointing towards faith • Pray powerful prayers • Prayer • Prayer changes things • Prayers for peace • Prayers for peace in Ukraine • Prayers for protection • Prayers for Ukraine • Praying for Ukraine • The God of angle armies • Trust God • Ukrainian bravery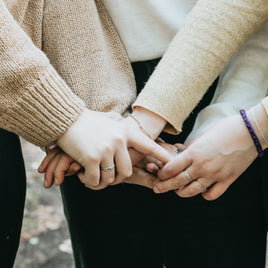 I feel helpless and completely haunted by what's happening to the people of Ukraine. I'm equally inspired and captivated by the bravery and love of county that the Ukranian people are showing. I'm glued to the television, cheering them on, hoping to hear they're not just standing their ground, but making huge strides! I even imagine, as I ponder possible solutions, that Russia has changed their minds and have turned tailed and ran... the will of a FREE people winning!