News — Gifts that inspire
• Christian gift • Daily devotion • Faith gift • Gift for graduation • gifts for the graduate • gifts for the graduating senior • Gifts that encourage • Gifts that give back • Gifts that inspire • Goal setting • Goal setting gift • graduating seniors • graduation gift • inspirational gifts • make an impact • More than a graduation gift • Pass it on • plan for the future • scripture cards • Scripture cards for gift giving • scripture devotional cards • Share the good news of Christ • Unique graduation gift • what a gift
This is the time of the year where high school seniors and college graduates are turning the page to a new season of life. What an exciting time, both for the students and their families! A time for celebration, a time to begin planning for the future and a time to ask...
---
• a love like no other • ambassador for Christ • Easter gifts for adults • Easter gifts for women • Faith • Faith gift • find his sheep • Follow Jesus • For God so loved the world • Forgive others • Forgiveness • Gifts that encourage • Gifts that inspire • God loves you • God's power • Greatest commandment • His power • His strength not mine • Holy Spirit • hope • How to forgive • Jesus • Jesus friend • Jesus love • Jesus loves you • Keep the faith • Let others see Jesus in me • Lost and then found • Lost sheep • Love your neighbor's • Pass it on • Why forgiveness is important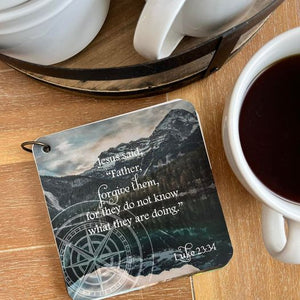 When Jesus was being crucified, HE was suffering the most horrific, painful death imaginable, and HE looked those responsible right in the eyes and prayed that God would forgive them. This is inconceivable to me and quite unnerving too. Jesus embodied forgiveness and therefore, why forgiveness is so important for us.
---
• ambassador for Christ • begin a relationship with GOd • Believe in Jesus • build others • Build your faith • Christian Easter gift • Christian gift • Christian responsibility • compass rose • Daily devotion • deepen the relationship with God • Do better • elevate the name of Jesus • Faith • Faith gift • Follow Jesus • Gifts that encourage • Gifts that inspire • Jesus • Jesus freak • Jesus lovers • Jesus loves you • Pass it on • Reading his word • Salvation • Share Jesus • Share the good news • Share the good news of Christ • Strength through Christ • The great commission • the love of Jesus • true north • Truepost • Trust God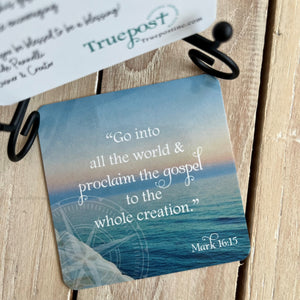 If you're a person of faith, I'm sure there have been many times you've looked for an encouraging and faith-based way to celebrate a holiday, a life event or just say thank you to someone. We hope by now, you've found that Truepost has equipped you with exactly what you were looking for... thought provoking, soul-stirring scripture card sets for gift giving.  Our goal is to take the recipient on a beautiful journey, through powerful scriptures, striking photography, captivating devotions, that assist in beginning or deepening a relationship with GOD, creating a path for HIM to show up and provide inspiration, right in the middle of the struggle or celebration....