News — Praying your way through
• Ask God to come close • Build stronger faith • Build your faith • Come close to God • Conversations with Jesus • Create a morning quiet time with God • developing a personal relationship with God • How to pray powerful prayers • In the morning God hears your prayers • Journaling • Journaling ideas • Meditate on scripture • Never stop praying • Practice gratitude • Pray for forgiveness • Pray for others • Pray powerful prayers • Prayer • Prayer changes me • Prayer changes things • Praying your way through • reflect • Spiritual practice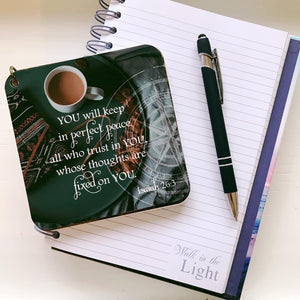 Creating a morning quiet time with God can be a deeply enriching and spiritually fulfilling practice. It can truly help you develop a stronger personal relationship with God and play a significant role in building stronger faith. Here's some ideas to help you establish a more meaningful morning routine.
---
• An appointment I don't compromise on • Daily devotion • developing a personal relationship with God • Devotion for today • devotional • Faith • Faith that God will show up • In the morning God hears your prayers • Journaling • Keep the faith • make an appointment with God • Morning quiet time • Morning routine • Mornings with God • Never stop praying • Praying your way through • read God's word daily • scripture cards • Scripture cards for gift giving • scripture devotional cards • Woman of faith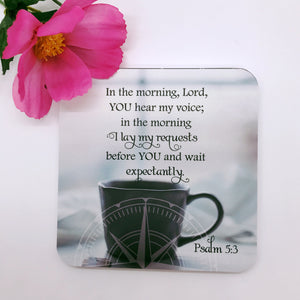 Do you ever get in a rut and find it hard to stick to a morning quiet time routine? I know I do and what I have found that's helped me the most, is I make it an appointment that I don't compromise on. It is a priority... I write it in on my calendar and then I keep things simple. Here's what I do...