News — win the battle of life
• ambassador for Christ • be better • Christian responsibility • Daily devotion • Devotion for today • Do better • Faith • God speaks through HIS word • God's power • God's weapons • His power • Holy Spirit • hope • love • Mature • Pray for others • Prayer • Prayer changes things • read God's word daily • Reading his word • Satan's attacks • Satan's strongholds • win the battle of life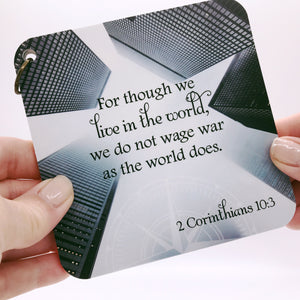 In this scripture, Paul is giving us an amazing reminder. He's relaying to us, that as followers of Christ, we have at our disposal God's mighty power and weapons, 
as we fight against Satan's attacks and his strongholds.
 God's weapons of faith, hope, love, prayers, His Word and the Holy Spirit.